I leave in two days, that's right just two days. It is a scary notion to think that soon I will be half way across the world leading a team for a month from Europe to Northern Africa and then off to Brazil for six months. It is hard to comprehend. Although it is nice to speak into a vacuum about how scared I am that's not what I will do.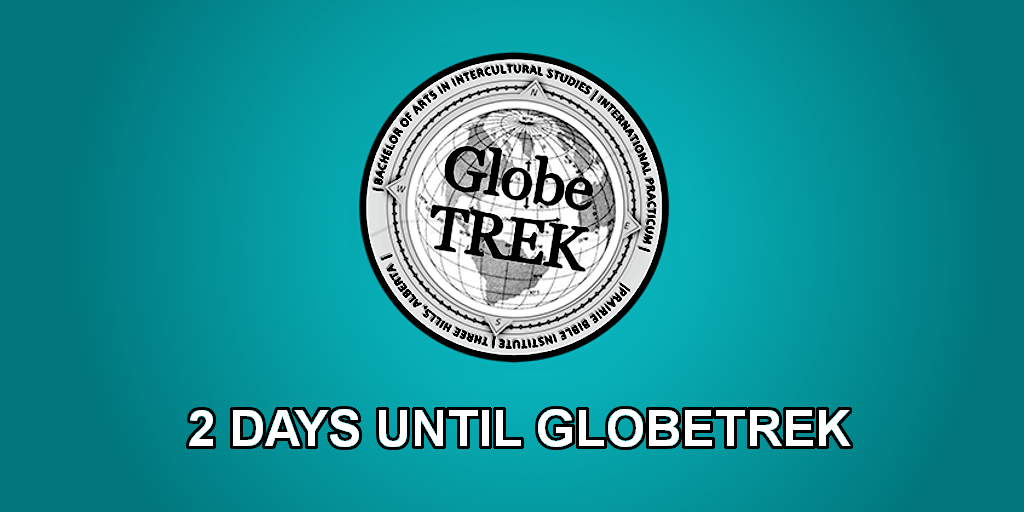 At least one thing will be different when I get back.
Soon my parents will be moving to Vancouver for the next five or six years. So when I get back from this mission trip I will not have my parents at home. It seems that slowly the people you expect to be there eventually will not. This isn't as scary as you might think as I have reserved myself to be anywhere in the world that God will eventually call me. Thank you, God, for my parents who have supported me in almost any of my crazy endeavours.
I want to thank the people who put up with me this summer. I am not a morning person and waking up at 4:30 am or earlier to be at work for 5:00 am was some of the worst things in my life. I took that out on others. Thank you, God, for the people in my life who have connected with me when the last thing I want to do is connect with others.
My church as well has supported me greatly already. Allowing me to help out in Sunday School for a couple weekends, and having me up in front of church to speak about my trip and to commission me for the journey. It is truly a blessing to have a group of believers behind you praying like that. Thank you, God, for the believers who encourage me and pray for me in every turn of my journey.
And if you want, you can pray for me.
I need prayer for:
Love for the people, missionaries and the teammates that I will be interacting with around the world.
For safety and security in some of the more dangerous places I will be attending.
Finances, as I am at about half way of my support needed, which includes what is pledged.
That I can be humble and bold in my leading.