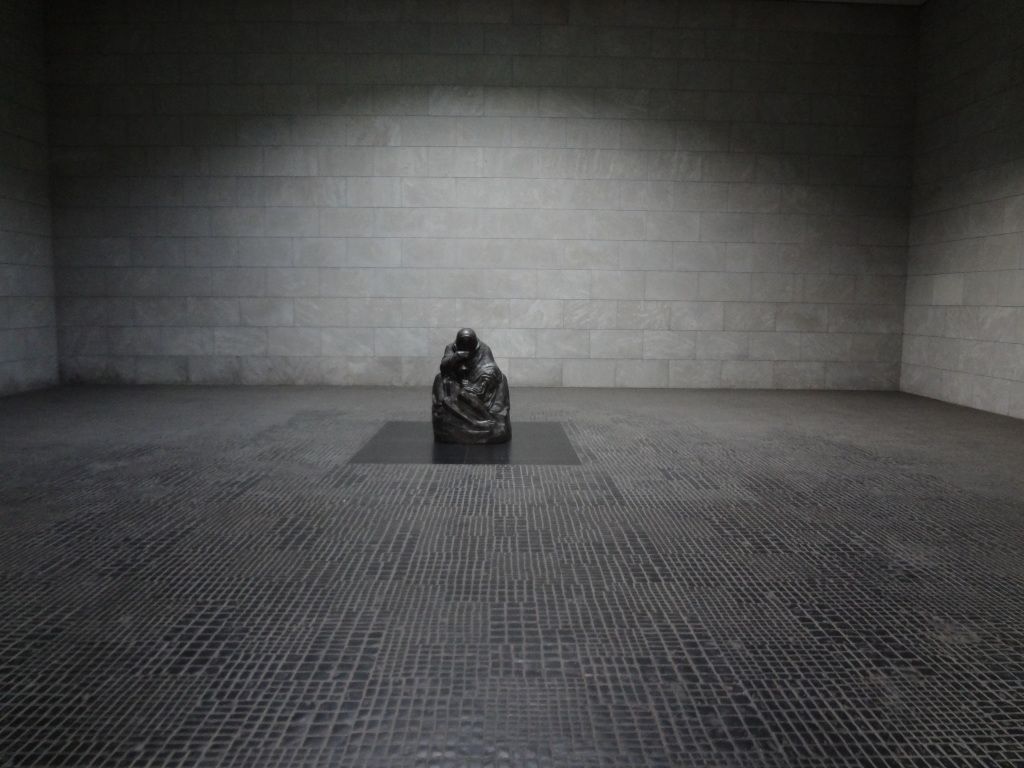 This statue is exposed to the rain, snow and cold, this statue is of a woman holding her dead son.
Simple, unedited photograph of the statute in Neue Wache. The statue is placed directly under the opening in the roof to expose it to the rain, snow and cold of Berlin, it symbolizes the suffering of the civilians in WWII.1
I took this photo during my trip in Europe on September 20, 2012. Looking in you get sort of an eerie feeling. The statue gets more solemn as the weather gets colder and the statue gets covered.